Zimbra Desktop gives you access to all of your email accounts in one place, whether you are online or offline! What is Zimbra Desktop? It is a free and open source email client application available for Windows, Mac and Linux.
Introducing Zimbra Desktop 7.3.0.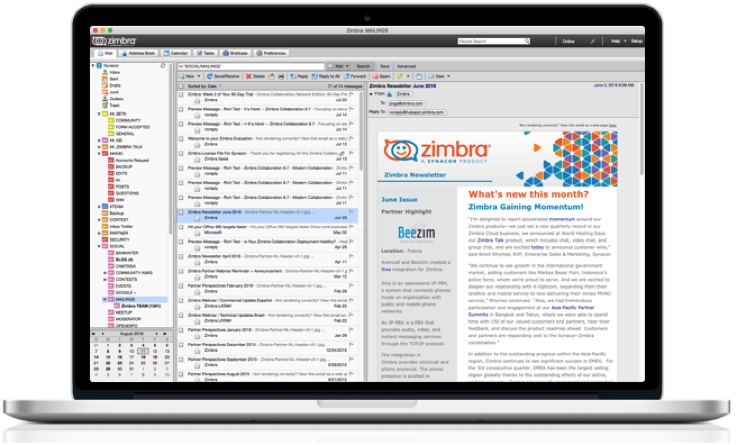 What's new in Zimbra Desktop 7.3.0
Zimbra Desktop 7.3.0 replaces the Prism framework with Nw.js for all platforms as a main feature, but there's more!
You can find the details HERE!